YMCA ReBuild employs over 15 construction crews across metropolitan Melbourne. Each crew is built according to the size and scale of the job and is made up of experienced crew leaders and crew members.
Crew leaders
YMCA ReBuild prides itself in employing exceptional crew leaders with extensive industry and life experience to coach, mentor and supervise our crew members. Crew leaders are highly qualified in their specified trades, such as landscaping and carpentry. Acting as positive role models, they support crew members with on-the-job training and development. This ensures the high-quality delivery of our services.

All crew leaders hold a:
Working with Children Check;
First Aid certificate;
White Card (for the purposes of undertaking construction work).
Crew members
YMCA ReBuild crew members are young people who participated in our trade and employability training program while they were in custody, or who have been involved in one of our community-based programs for at risk youth.

Working for YMCA ReBuild supports a positive pathway for young offenders to reintegrate into the community through work, skill development and experience - that in turn improves long term employability.

Each young person employed by YMCA ReBuild undergoes a thorough individual risk assessment which includes:
a national police check;
an internal induction process;
multiple reviews and assessments;
safeguarding young people training.
YMCA ReBuild engages in safe work practices and is compliant with occupational health and safety standards. This ensures the wellbeing of crew leaders and crew members.

YMCA Bridge Project works with all team members to ensure they are supported in all areas for the duration of their employment.
Meet Saute, one of our crew leaders
When Saute went to prison at the age of 21, he knew he needed to take control of his life and become the best version of himself. He joined YMCA ReBuild in 2017 and hasn't looked back. Now he's a crew leader and gives our crew members the same kind of support and mentorship that he received.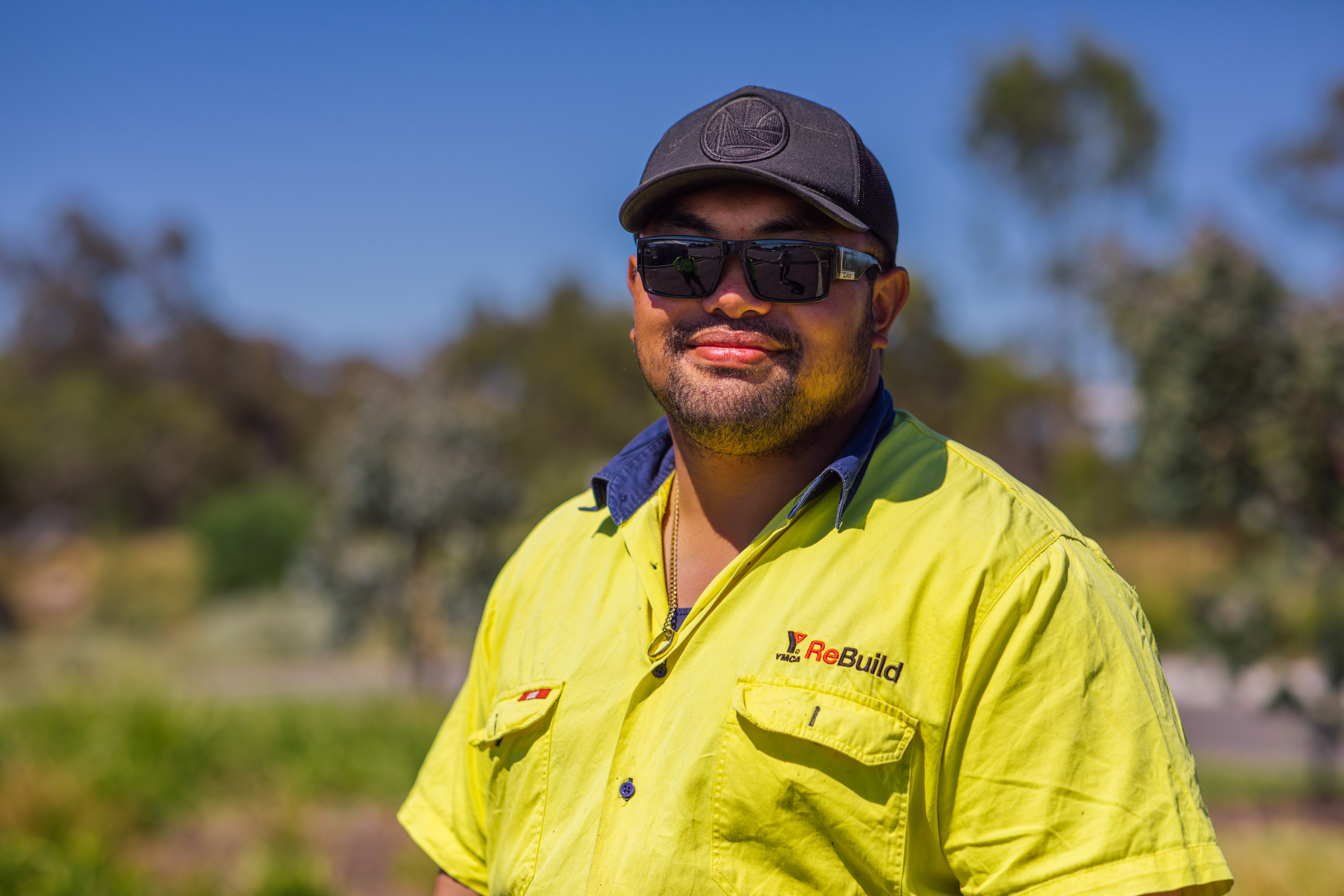 What's it like working for YMCA ReBuild?
From being able to give back to the community to working on a range of different projects, discover what our crew leaders Brad and Michael love the most about being part of the YMCA ReBuild family.
Gaining skills for life
Getting into a routine, taking responsibility, building resilience... the YMCA ReBuild crews have learnt a lot through participating in the program. Watch the video to find out how YMCA ReBuild helps participants develop important life skills.
Our recent work
Our crews deliver a range of high quality construction services and take pride in the work they do. From building enclosures for Melbourne Zoo to creating custom joinery pieces for Guymer Bailey Architects, our crews have worked on major projects for a range of customers.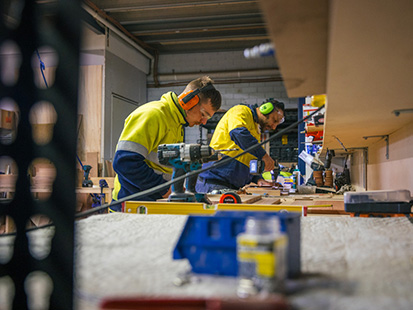 You might also be interested in