YMCA ReBuild and HoMie are two work-integrated learning social enterprises that provide employment pathways to young people facing hardship. We've joined to develop a range of high-quality PPE, workwear and uniform clothing lines.
Our products
The ReBuild x HoMie range currently includes a core range of men's and unisex products.
Beanies
Hi-Vis fleece sweats
Hi-Vis jackets
Hi-Vis long sleeve shirts
Hi-Vis polos (long and short sleeve)
Hi-Vis pullover hoodie
Hi-Vis vest
Socks
Stretch cargo pants
Stretch cargo pants with cuff
Work boots
Achieve your social procurement goals
ReBuild and HoMie are both certified by Social Traders and can therefore assist your business in achieving your social procurement commitments.
We can tailor our products to your needs and explore alternative items for your company's individual requirements.
ReBuild x HoMie is a strong, values-based partnership
The two social enterprises identified their synergies in helping and empowering young people and equipping them with skills, confidence and experience to become more employable and achieve a brighter future.
With this aligned mission, they decided to partner up in an area that also represents their two areas of work – commercial construction and apparel production – to develop a commercial grade workwear range with a social outcome.
Who is ReBuild?
YMCA ReBuild is a trade-based social enterprise that trains, employs and supports young people twenty-eight years and under who have been in contact with the criminal justice system.
Established over ten years ago, YMCA ReBuild has employed over 350 young people from the justice system and provided training to over 150 young people in custody.
Who is HoMie?
HoMie is a retail social enterprise who has been designing, manufacturing and distributing urban streetwear clothing for many years, reinvesting profits into supporting people experiencing homelessness.
100% of HoMie's profits go towards achieving their mission: To support young people affected by homelessness or hardship to equip them with the skills, confidence, and experiences to be more work-ready and better prepared for their future.
Get in touch
If you would like to purchase our workwear or tailor it to your needs, please submit our contact form. You can also contact:
Mick Cronin – YMCA ReBuild
Phone: 042 4444 299
Email: mick.cronin@ymca.org.au
Nick Pearce – HoMie
Phone: 0434 054 405
Email: nick@homie.com.au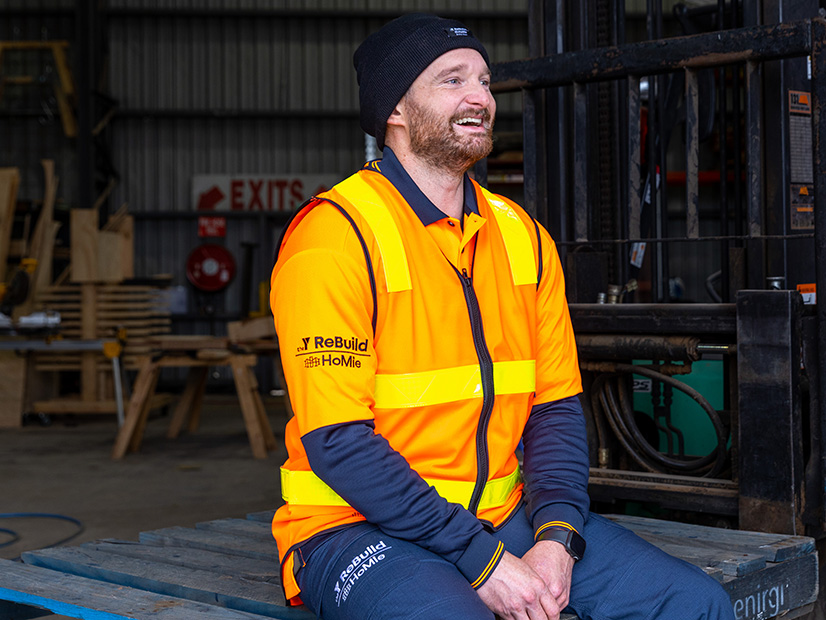 You may also be interested in